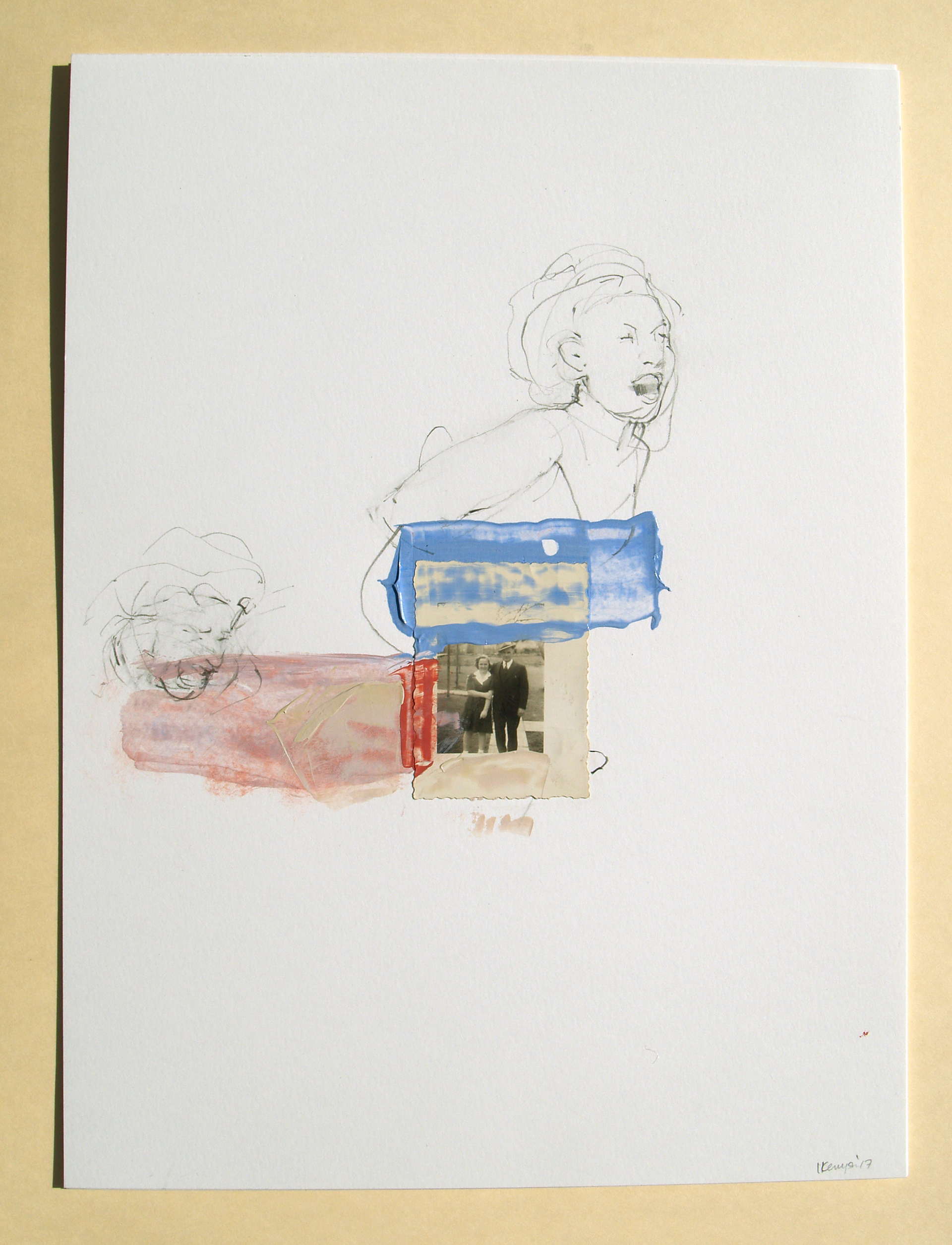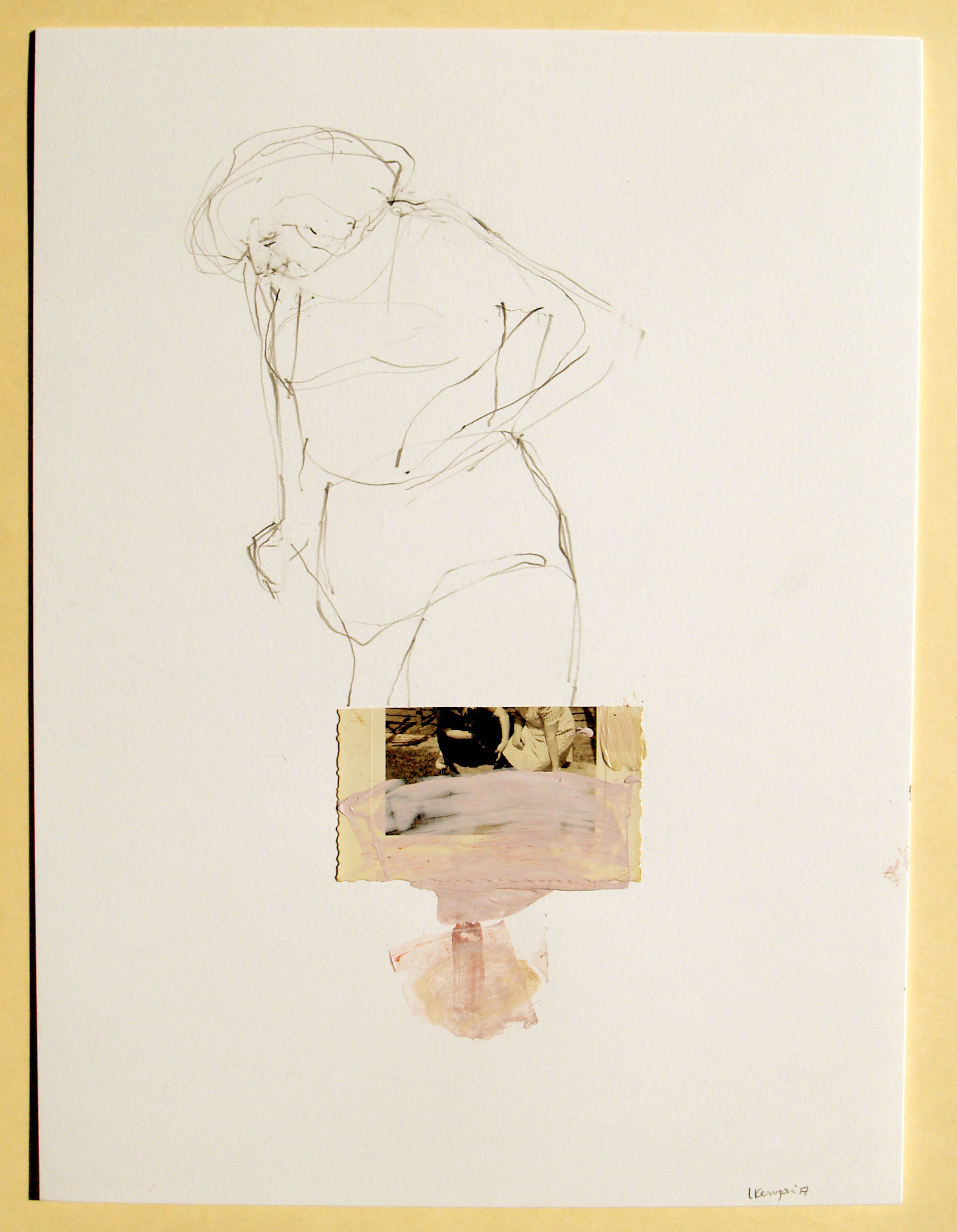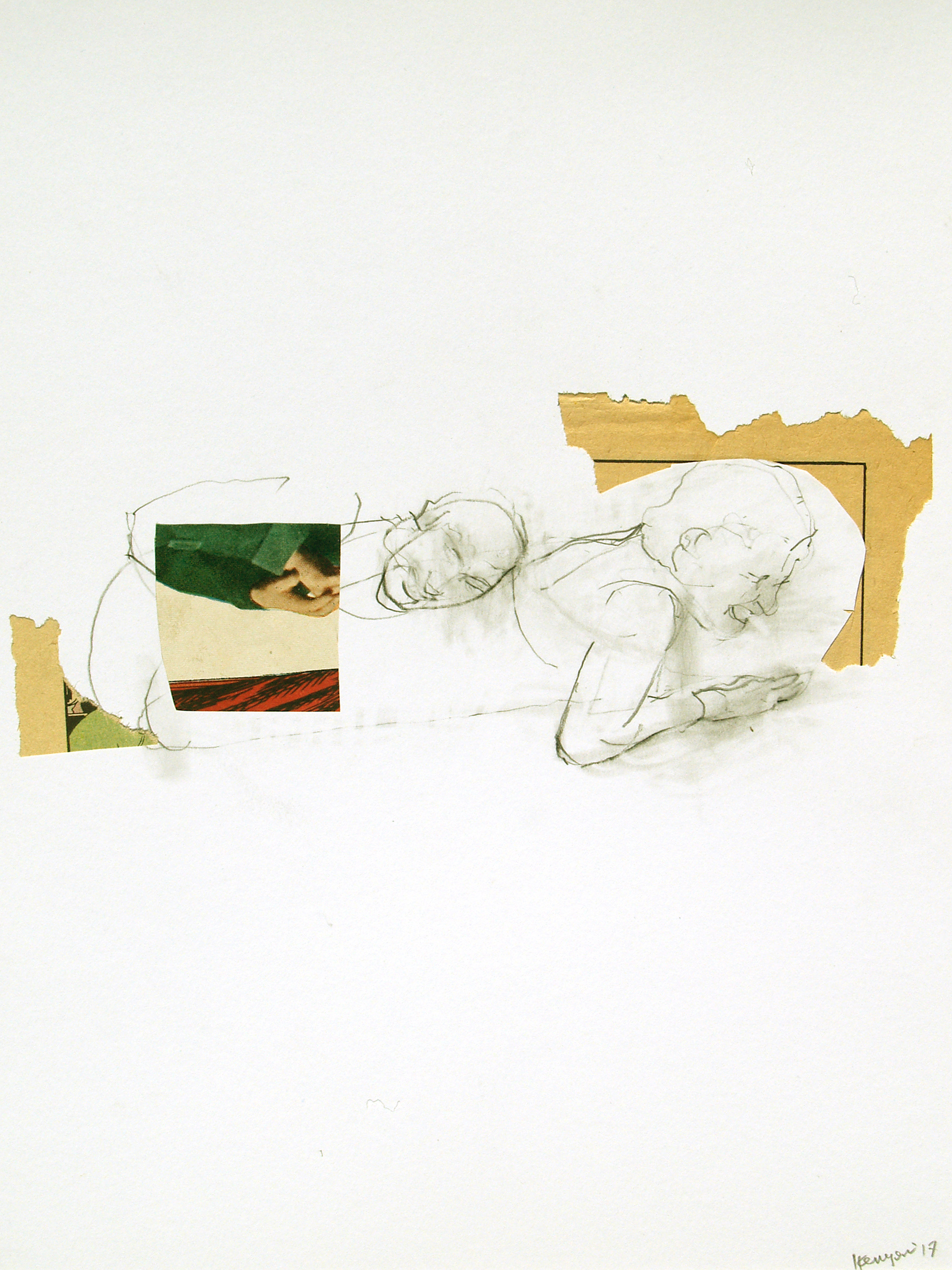 Left to right:
Legit
,
Finished
and
Good Notions
, 2017 Mixed media on paper
All work (c) Lita Kenyon 2018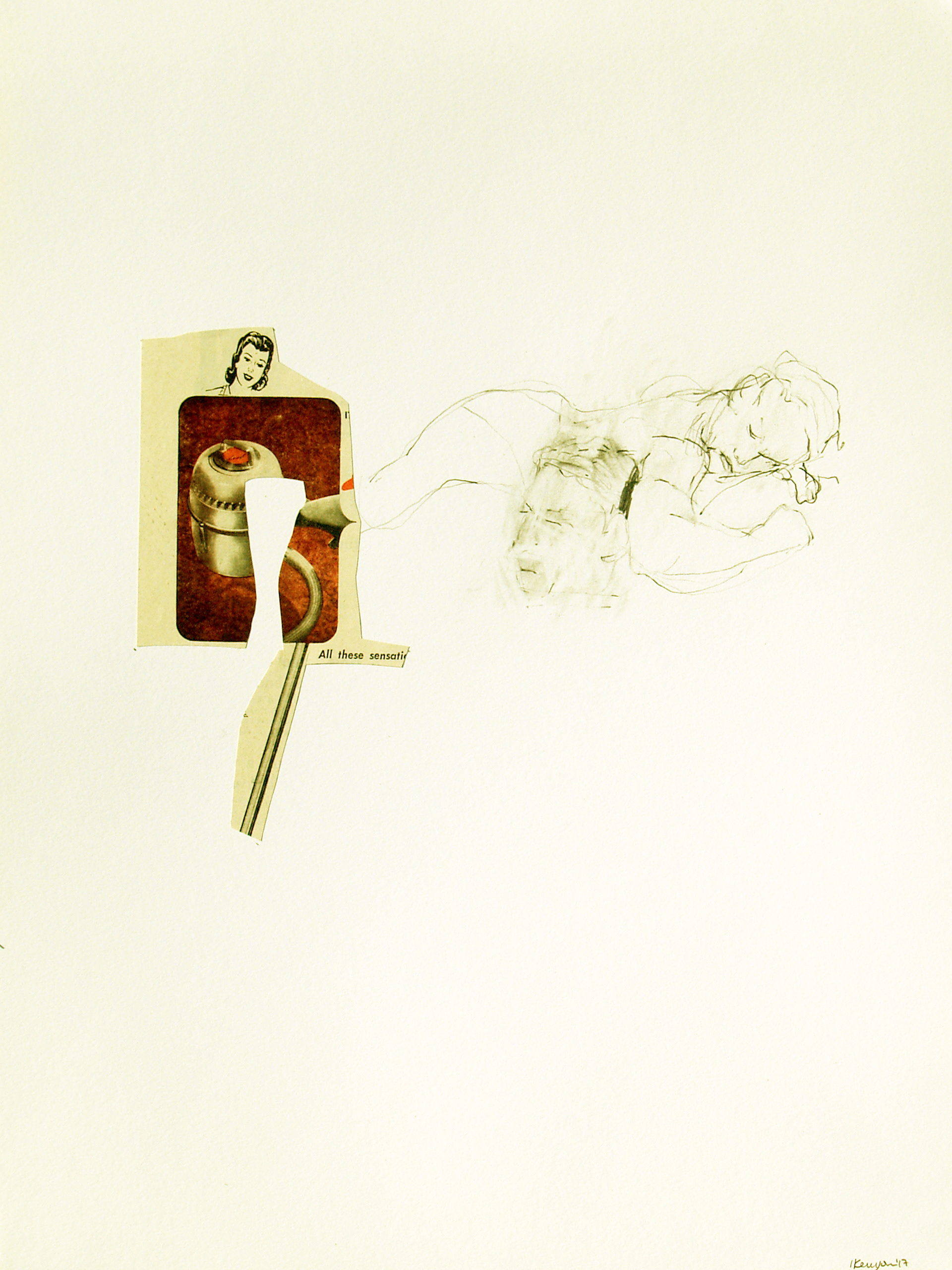 My mixed media work and collage drawings are inspired by female wrestlers. Over time the 'girl wrestlers' works have evolved from research and working with mid-century imagery combined with the analog collage process. The term 'girl wrestling' evokes a perceived yet subtle anxiety about women in general that has manifested from the woman's suffrage movement through today. I am interested in examining this anxiety.