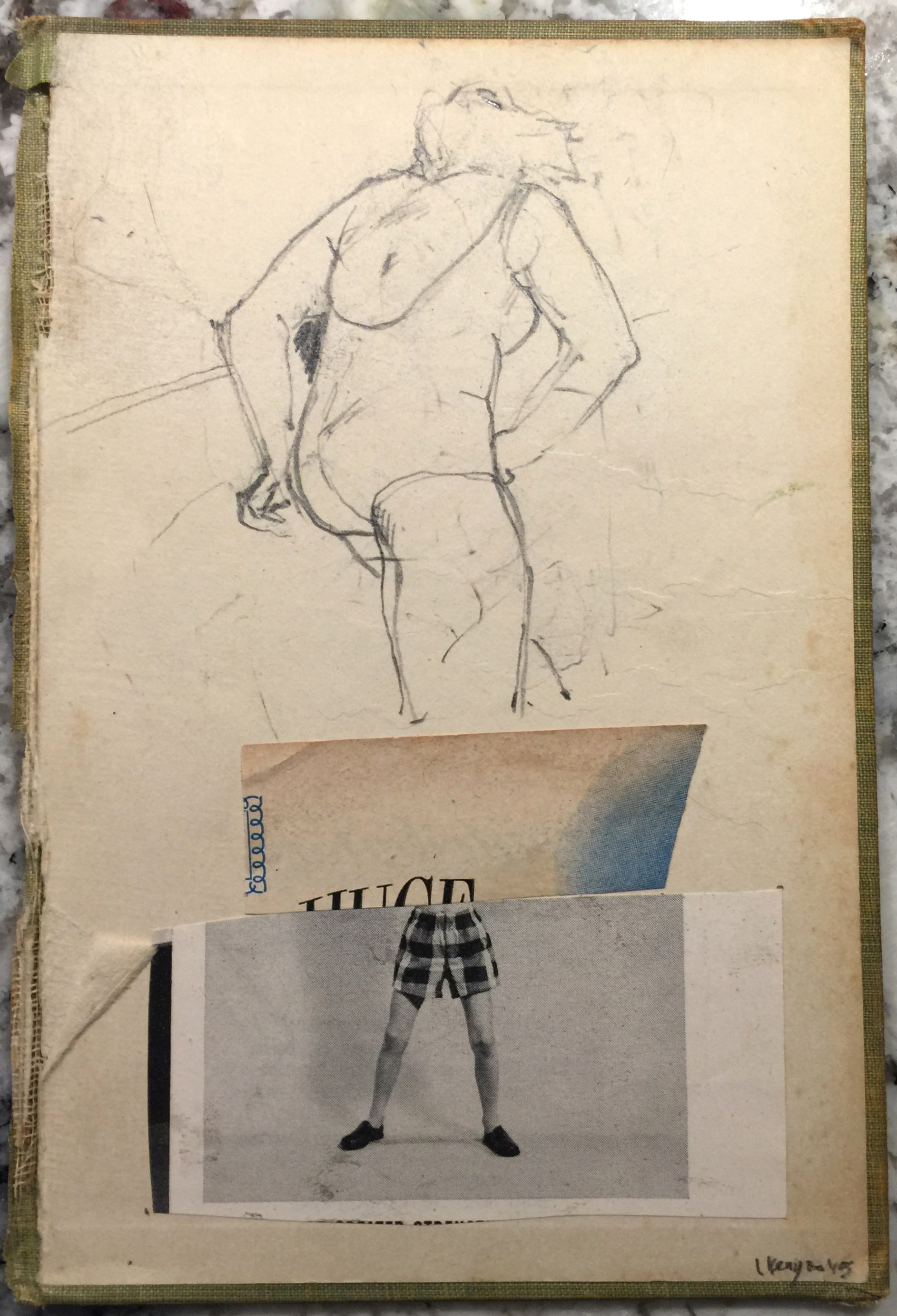 On the Tip of My Tongue, invitational group exhibit at the Pendleton Center for the Arts, Pendlenton, OR 2019
Make Your Mark, a National Juried Exhibit, Marin Museum of Contemporary Art, Novato, CA 2018
Bellingham National 2017 Juried Art Exhibit and Awards @ Whatcom Museum, Bellingham, WA
38th Annual Paper In particular National Juried Exhibit, Columbia College, Columbia, MO 2017
Marvelous, An International Exhibition of Collage, Assemblage and Construction, Sebastopol Center for the Arts, Sebastopol, CA 2017
Fall National Juried Exhibition, Marin Museum of Contemporary Art, Novato, CA 2016
A Northwest Collage Showcase, Powell's City of Books, Portland, OR 2016
Cut It Out
, National Juried Exhibit, Gallery One Visual Art Center, Ellensburg, WA Honorable Mention received. 2016
37th Annual Paper in Particular National Juried Exhibit, Columbia College, Columbia, MO 2016
Modvale: Presence & Absence in Local History, Shoreline City Hall Gallery, Seattle, WA 2016
Drawing:  Fall National Juried Exhibit, Marin Museum of Contemporary Art, Novato, CA. Honorable Mention received. 2015
Interstate: Where I-90 meets I-82, National Juried Exhibit, Sarah Spurgeon Gallery,Central Washington University, Ellensburg, WA 2015
Who Are You, Member exhibit Center of Contemporary Art, Seattle, WA 2015
(Scene) Metrospace, a Collage Show, National Juried Group Exhibit, East Lansing, MI 2014
Who Did She Think She Was, Group Invitational Show Tashiro Kaplan Building, Seattle, WA 2014
Seeing It My Way, Corridor Gallery, Seattle, WA. Invitational group exhibit for Artist Trust's EDGE Professional Development Program. Curated. 2014
Women in the Abstract, Group Exhibit, Bainbridge Island Arts and Crafts Gallery, Bainbridge Island, WA 2014
On the Shores of the Lake, at the Lakeshore, Seattle, WA 2013
Pattern, Space and Place, EDGE visual art graduates collaborative show at the Corridor Gallery, Seattle, WA. 2013
3rd Annual International Juried Exhibit, Gallery 110, Seattle, WA 2013
UnStuck, Mixed Media Collage, Columbia City Gallery, Seattle, WA 2013
34th Annual Paper in Particular National Exhibit, Columbia College, Columbia, MO 2013
The Fruit Cake Show, Bainbridge Island Arts and Crafts Gallery, Bainbridge Island, WA 2013
7th Annual Juried Exhibit, Columbia City Gallery, Seattle, WA 2012
First Annual Juried Show, Mercer Island Community Art Center 2012
A Celebration of Washington Artists, Washington State Convention Center, Seattle, WA 2012
CCG on the Road, Seattle City Hall, Seattle, WA 2012
Rock Paper Scissors, Juried Exhibit, Columbia City Gallery, Seattle, WA 2012
South Seattle Community College National Group Art Show, Seattle WA 2012
Edges, Collaborative Show, Edmonds Conference Center, Edmonds, WA 2012
32nd Annual Paper in Particular National Exhibition, Columbia, MO 2011
A Room Full of Sisters, C Art Gallery, Seattle, WA 2010
Columbia Maryland Community Art Center Member Show, Columbia, MD
Northern Illinois University Master of Arts Show, DeKalb, IL 1982
One Person Show, Columbia College, Columbia, Mo 1980
Guest Artist Presentations and Lectures Presentation to the Northwest Collage Society April 14, 2014
Sager Braudis Gallery
Alec Clayton "New Art at Matter." The Weekly Volcano August 2013: page 1.
Pudge Magazine, an independent art magazine based in New York City. May 14th, 2014
"A Moment Just About to Happen", Empty Mirror Magazine, March 2015
Ariane Fairlie "Artist Portfolio Feature" Kolaj Magazine, Issue 11, March 2015
Coeval Magazine October 2015
Honorable Mention – Drawing:  Fall National Juried Exhibit, Marin Museum of Contemporary Art, Novato, CA.
Honorable Mention –
Cut It Out
, National Juried Exhibit, Gallery One Visual Art Center, Ellensburg, WA
 Other sources on the web